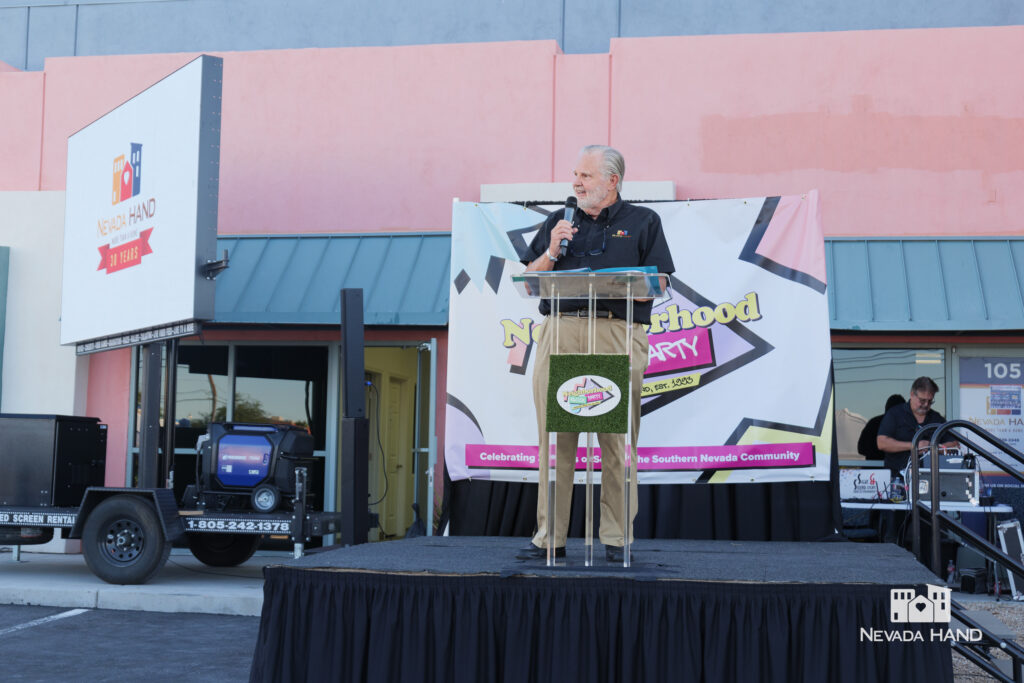 "It's what I call 'divine selfishness.' We make a living by what we get. We make a life by what we give."  ~ Mike Mullin, Founder, Nevada HAND 
We recently sat down with Nevada HAND's founder, Mike Mullin, to learn more about what inspired him to start this company 30 years ago. Mike moved to Las Vegas in the '70s with a very different career plan in mind, but eventually started a professional journey that satisfied his passion for real estate development and served a pressing community need. He shared some history, reflections on Nevada HAND's growth, and even a little life advice. 
Click the sections below to read more!  
Mike Mullin with family members at the 2023 Neighborhood Block Party.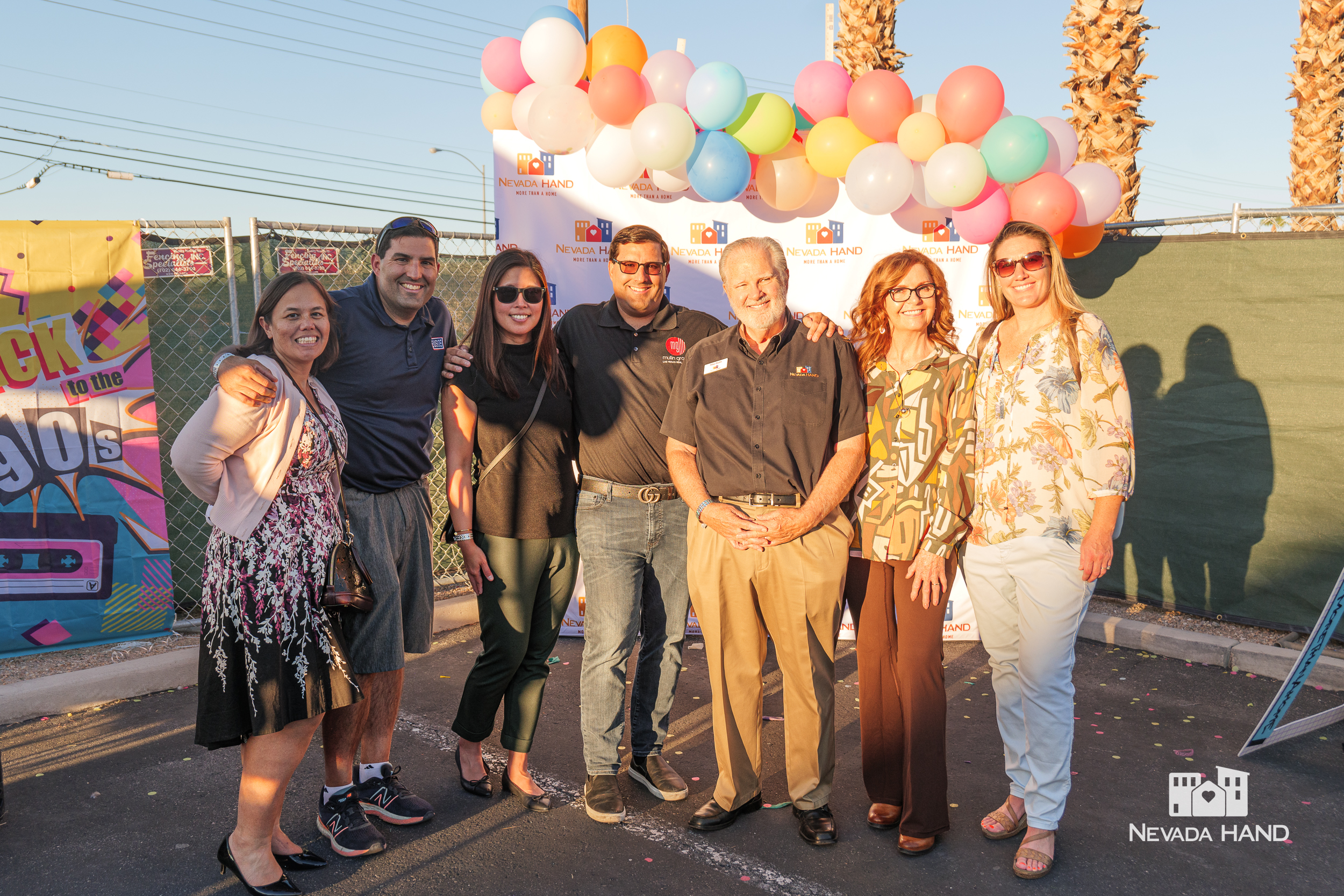 #30for30 #30thAnniversary #MoreThanAHome #AffordableHousing