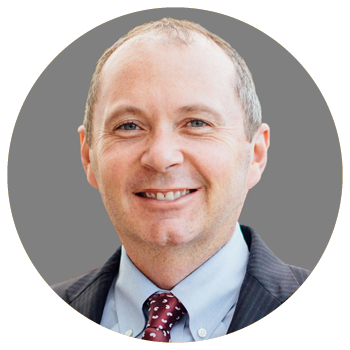 Terry A. Shirey
CHAIRMAN OF THE BOARD OF DIRECTORS
WHY I SERVE
"Affordable housing is a lynchpin to our city's vibrant future. I'm honored to serve Nevada Hand given its history in providing such a valuable resource to our community, and the critical role it will play in producing the future our city deserves."
Terry A. Shirey serves as the President and Chief Executive Officer for Nevada State Bank, a division of Zions Bancorporation, N.A. and Executive Vice President of Zions Bancorporation. Named President and CEO in January 2017, Terry formerly served as CFO for six years before being named President and COO in September 2014. Terry oversees all five banking lines of business – retail, real estate, small business, commercial, and private banking – as well as all bank operations in Nevada. Terry holds a CPA certificate and has been in the financial industry since 1995, with the majority of his career spent managing finance and operations for major banks and bank holding companies. He holds a bachelor's degree in accounting from the University of Wyoming. He currently serves as the Immediate Past Chairman of the Las Vegas Metro Chamber of Commerce and as a trustee of the College of Southern Nevada and is a past chairman of the Nevada Bankers Association. Terry serves on the Finance Committee.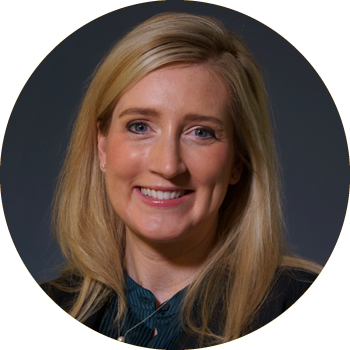 Sarah J. Odia
Treasurer
WHY I SERVE
"I believe that every person should have affordable, stable, dignified housing. Affordable housing is essential to allow humans to flourish, and it is a powerful community anti-poverty effort."
Sarah J. Odia is partner with the law firm of Payne & Fears, LLP. She has been a litigator in Nevada since 2008, representing businesses in complex contract, insurance, construction, and employment disputes. She holds a juris doctor degree from the University of Oregon and a bachelor's degree in business from Xavier University. In addition to her work with Nevada HAND, she is a former board member and currently-active member of the Junior League of Las Vegas, an organization of women promoting volunteerism and developing the potential of women in the community. She also volunteers her time serving as a pro bono attorney for the Legal Aid of Southern Nevada's Children's Attorney Project (CAP), providing counsel, advice, and legal representation to abused and neglected children who are in foster care placement.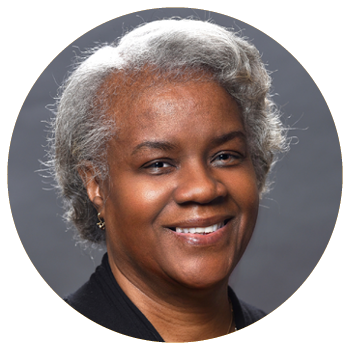 Earline Lovelace
Secretary
WHY I SERVE
"I serve on the board to provide assistance to Nevada HAND, based on my work and life experiences. I am extremely excited with the organization's in-house assistance to the residents – those working, as well as retirees."
Earline Lovelace joined the Nevada HAND's Board of Directors in 2019. She is currently a resident at Boulder Pines, a Nevada HAND property. Earline retired in December of 2016 from Randa Accessories after 17 years in various IT positions from systems analyst, IT support, and director. She has a total of 40 years in IT experience at various companies working as a computer operator, programmer, telecommunication technician, building and repairing desktop computers, and providing system support for computers. Earline has extensive experience on IBM midrange servers, which included developing software, system software upgrades and conversions, and IT personnel training. She received her college education from Prairie State College and the Robert Dawson Chicago City College. She also holds certificates from IBM training classes for RPG programming, as well as ROLM PBX Telecommunications. Earline currently serves on the Housing, Finance, and Executive Committees.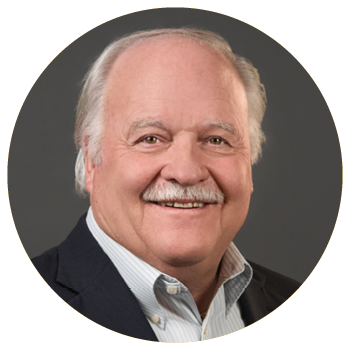 Ken Ladd
Director
WHY I SERVE
"A vibrant and prosperous community should have safe and comfortable housing for its workforce, no matter their income level. Nevada HAND strives to meet that objective in Southern Nevada. I cannot think of a more important organization to serve, and give, if only a small amount, to the future of our beautiful Valley."
Ken Ladd joined Nevada HAND's Board of Directors in 2016. Ken has over 30 years in the commercial banking industry, serving as Executive Vice President, Head of Commercial Banking for U.S. Bank. Now retired, he was once responsible for leadership of 600 banking professionals in a 23-state region. It is Ken's personal mission to promote financial literacy throughout the community. Ladd has served, and continues to serve, on executive and leadership roles on a number of boards and foundations including Sunrise Children's Foundation, Las Vegas Global Economic Alliance, Desert Research Institute Foundation, and more. Ken's background includes serving in the U.S. Army Reserve as a Commissioned Officer, demonstrating strong leadership, instructional, and interpersonal skills. Ken serves on the Finance Committee and the Housing & Development and Executive Committees.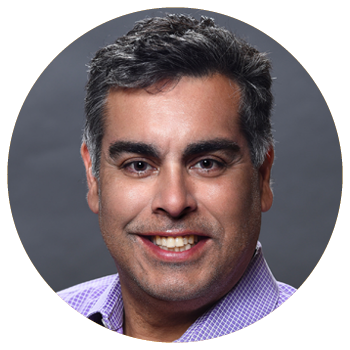 Sam Loya
Director
WHY I SERVE
"I'm proud to be a board member of Nevada HAND because we provide assistance in places where others don't. We strive to make a difference in communities of Nevada, now more than ever when everyone could use a helping hand."
Samuel (Sam) Loya is a sales and marketing professional with Lotus Broadcasting with over 18 years of broadcast and media sales experience. Sam is a native of Las Vegas who is passionate about contributing to the community and volunteers for multiple causes. For over more than a decade, he has been an active member of the Mexican Patriotic Committee and the Latin Chamber of Commerce. Through his efforts, the Mexican Patriotic Committee produced several successful events to highlight Hispanic culture to the Las Vegas community. In addition to being a recognized and awarded manager, Sam is involved with events throughout the Valley, including the Downtown Grand Prix and Tigres de Norte. Sam Loya joined the Nevada HAND board of directors as an advisor in 2014 and became a Board Member in 2019. He serves on the Resident Services Committee.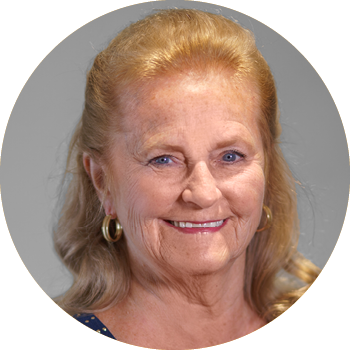 Candace Rosiak
Director
WHY I SERVE
"I am proud to be on the board for Nevada HAND because they are so diversified and help so many people.  I personally love interacting with and helping to support many of the residents."
Candace Rosiak joined Nevada HAND's Board of Directors in 2020. She moved to Las Vegas in 1996 after living in Wisconsin, where she had been working for a large Milwaukee law firm for about 14 years. After moving to Las Vegas, she worked in Property Management as an Executive Assistant/Office Manager for eight years before transferring to Sunrise Hospital in 2004, where she worked as the Executive Assistant to the Chief Nursing Officer. In 2006, she began her tenure with the Valley Health System, holding various administrative positions, including Executive Assistant to the Chief Nursing Officer of Summerlin Hospital and the Valley Health System University Coordinator; she retired in 2016. Candace served as the Director of her condominium association in Wisconsin, worked as the Secretary for SNSHET (Southern Nevada Society of Hospital Education and Training), and collaborated with the March of Dimes on its Nurse of the Year programs. Candice serves on the Governance Committee.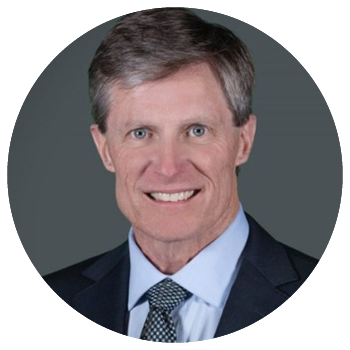 Greg McKinley
Director
WHY I SERVE
"Coming Soon"
Greg began his career at Cragin and Pike in 1984 and served as it's CEO from 2011 through 2021. As CEO, Greg helped make Nevada's oldest locally owned insurance and risk management agency into one of the largest independent agencies in the State of Nevada. Greg will continue with Cragin and Pike handling current clients and new business opportunities while stepping away from the day-to-day management of the firm. McKinley is a past two-term president of the UNLV Alumni Association and, during his tenure, founded the UNLV Alumni Endowment Fund. He was Co-Chairman of the Alumni Building Committee which was responsible for the construction of the Richard Tam Alumni Center. In 1994, he was named the UNLV Alumnus of the Year in recognition of his service to UNLV and the Las Vegas community. He currently serves on the UNLV Foundation Board of Trustees and served as Board Chairman from 2018 to 2020.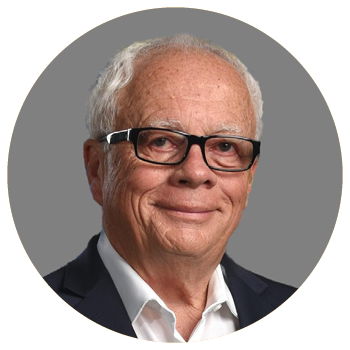 Bruce Spotleson
Director
WHY I SERVE
"Shelter is a fundamental human right, but it's a right that is not always available to our fellow human beings. Nevada HAND does something about that."
Bruce Spotleson joined Nevada HAND's Board of Directors in 2019. Bruce is the current Vice President of Fund and Partner Development for The Neon Museum, a non-profit organization dedicated to preserving the rich history of Las Vegas through its most iconic art forms – historic neon signs. Previously, he served as Director of Corporate Partnerships at Vegas PBS and Group Publisher for Greenspun Media Group. He has served as Publisher of both the Las Vegas Business Press and Vegas Inc., two publications focused specifically on the Southern Nevada business community. Before relocating to Southern Nevada in 1996, he was Publisher of the Tahoe Daily Tribune. Bruce was the 2014 Chairman of the Board of Trustees of the Las Vegas Metro Chamber of Commerce. He is a past president of its Business Council and is a graduate of the Leadership Las Vegas class of 1999. Bruce serves on the Finance Committee.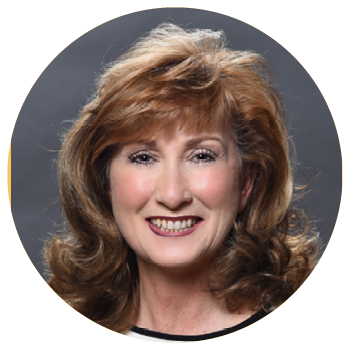 Victoria 'Vicky' VanMeetren
Director
WHY I SERVE
"In school we learned that Maslow's hierarchy of needs starts with the very basic physiological need of air, food, and shelter. Having some small part in giving people a home…changes the very framework of their potential for justice."
Victoria 'Vicky' VanMeetren joined the Nevada HAND Board of Directors in 2015. Vicky currently serves as Special Advisor to the Founding Dean for Community Engagement of Roseman University College of Medicine. She holds a nursing degree, BS in Healthcare Administration, and an MBA as a three-time UNLV graduate. She is responsible for building many medical facilities including two hospitals in Las Vegas (the Siena Campus in 2000 and the San Martin Campus in 2006). Vicky is on the Las Vegas Metro Chamber Board, leading the Metro Chamber Healthcare Committee, and has co-chaired Leadership Las Vegas' Health Day. She is a member of the Nevada State College President's Council and is a member of the Medical District Board for the downtown Las Vegas development. She has been recognized as one of the most influential healthcare and businesspeople in Southern Nevada. Vicky is the chair of the Governance Committee and serves on the Resident Services Committee.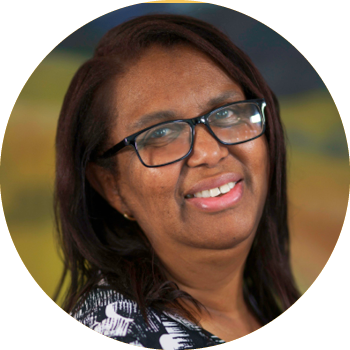 Marie Wilson
Director
WHY I SERVE
"When I moved here from Chicago, all the residents at my property welcomed me as one of their own and did not treat me as an outsider. It is part of my nature to do unto others. Serving on the board of Nevada HAND is me showing how much I care about my home and doing unto others."
Marie Wilson joined Nevada HAND's Board of Directors in 2020. She retired from her role as a Safety Operator for Yellow Cab Transportation Services after working in customer service and dispatching for 11 years. After her retirement, Marie relocated to Las Vegas and has become a leader and advocate in her community. She resides in Nevada HAND's Rose Gardens Senior Apartments and helps to foster a collaborative community by volunteering for Rose Gardens' welcoming committee and participating in group engagement activities, like chair fitness and commodity distribution. In addition, she is in training with Jewish Family Services to become a foster grandparent for the Clark County School District. Marie serves on the Resident Services Committee.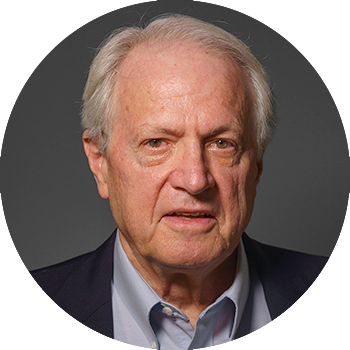 Eric Horn
Director
WHY I SERVE
"To assist the mission of Nevada HAND and to broaden an understanding of a different aspect of affordable housing development."
Eric Horn rejoins the Board of Nevada HAND having served on its Board at formation. He has almost 50 years experience in housing development: over some 3,600 homes and 5,000 lots in Nevada, California, and Texas. Now retired, he continues to be involved in the study of housing issues, focused on housing affordability. An award-winning holder, he holds a Master of Business Administration degree from the University of Southern California and Bachelor of Arts degree from Susquehanna University.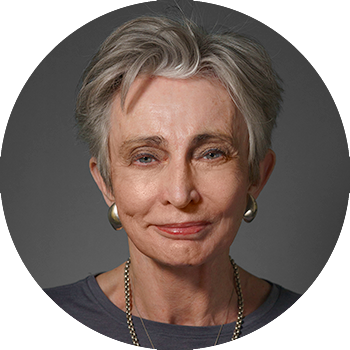 Kathy Silver
Director

Kathy has been involved in healthcare for over 40 years, 30 plus of which have been spent in Las Vegas. She has been in her role as President of the Culinary Health Fund since 2011. The Fund provides health benefits to 135,000 members and dependents of the Culinary Union Local 226 and Bartenders Union Local 165. Recently Kathy oversaw the development and opening of the first of several Health Centers serving the Culinary members in Las Vegas. Prior to the Culinary Health Fund, Kathy was the Chief Executive Officer of University Medical Center, the state's largest public hospital, and home to the state's only Level One Trauma Center, Burn Unit and Kidney Transplant Program. Kathy holds a BS in Healthcare Administration, and a Masters in Business Administration. She is also a Fellow with the Healthcare Financial Management Association and a Fellow with the American College of Healthcare Executives. She is the Past-Chair of the Nevada Donor Network, and the Co- Chair of the Board of the Health Services Coalition, which represents approximately 360,000 self-insured employer lives in Clark County.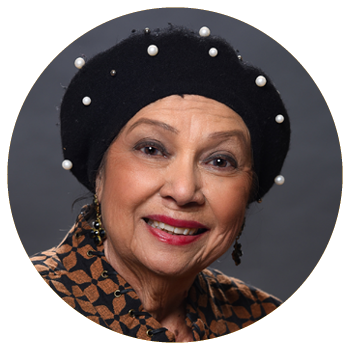 Eloiza Martinez
Board Member Emerita
WHY I SERVE
"I am so proud to be included in the founding of Nevada HAND, as we truly believe and comply with our mission and vision statements. Our board members have proven the success of this great organization and have helped guide it where it is today."
Eloiza Martinez has been serving on Nevada HAND's Board of Directors since 1994. She is retired with over 25 years of banking experience and served as assistant vice president and community reinvestment officer for Wells Fargo Bank. Eloiza supervised the Community Development Loan Department, which ensures loans are made to low and moderate-income people. Her community involvement includes past president and treasurer for the Latin Chamber of Commerce, past president of the NHS of Southern Nevada and NALA, past president of Habitat for Humanity, board member for Nevada Micro Enterprise Initiative, director for the Redevelopment Committee for the City of North Las Vegas, and on the advisory board for the Clark County Juvenile Services. Eloiza is the first board member emerita of the Nevada HAND Board of Directors.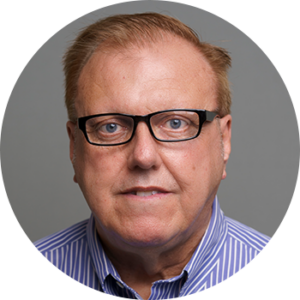 Robert White
Director
WHY I SERVE
"I am so proud to serve on the board, for as a resident, I get to see each and every day all the wonderful things Nevada Hand provides its residents. They truly help make their resident's daily lives better. They offer everyone an affordable, safe, friendly, and secure home which truly provides much-needed housing security."
Bob White joined Nevada Hand as a Board Advisor in 2017 and has been a resident of Decatur Pines since 2015. He was recently elected to the Board Of Directors in July 2021, where he will serve on the residence services committee. Bob has had an extensive hospitality management background for over 35 years. Starting out as a restaurant manager, before moving into catering/convention services, then sales and marketing fields, and lastly as a Hotel General Manager for 12 years. He has worked across the board with all the various hotel brands. Additionally, between hotel openings and task force assignments, has taken him to live and working in over 20 cities across the country.  Bob has also worked a wide variety of volunteer services across the country including, the Red Cross, food banks, and various PBS stations. Bob is originally from Pittsburgh, Pa. where he earned a BA in Communications from the University of Pittsburgh.
Bradley Barrie
Director
WHY I SERVE
"I believe everyone should have an opportunity to prosper in life. Food, shelter, and emotional support are essential elements to allow someone to prosper; and Nevada HAND supports all three, creating a community of living, not just a place to live."
Bradley Barrie joined Nevada HAND's Board of Directors in 2023. Mr. Barrie is a Managing Director and Chief Investment Officer of Dynamic Wealth Group, LLC, where he is responsible for, among other roles, managing the firm's Multi-Dimensional Asset Allocation models and serving as a portfolio manager for the Dynamic Alpha Macro mutual fund (DYMIX). With over 25 years of experience in investment management, Mr. Barrie is a recognized expert in his field. Before co-founding Dynamic Wealth Group, Brad founded Dynamic Alpha Group, Inc. in 2017, which focused on assisting financial advisors with all aspects of financial planning, including investment portfolio creation and management. From 1998 to 2017, Brad held various positions at Ameriprise Financial, LLC, including: financial advisor, private wealth advisor, manager & acting field vice president, and compliance officer. Brad has earned prestigious financial industry certifications such as CERTIFIED FINANCIAL PLANNER™ and Chartered Financial Consultant®. In addition, he has been honored with several Five Star Wealth Manager awards in recognition of his exceptional work in the field. Outside of his professional career, Brad is committed to philanthropy and community involvement. Brad has served on a number of non-profit boards, including Friendship Senior Options, Friendship Village of Schaumburg, Greenfields of Geneva, and Alexian Brothers/Amita Center for Mental Health. In 2017, he received the Philanthropist of the Year award from the Amita Health Foundation. In addition, he founded The Alliance Foundation, a public 501(c)(3) organization dedicated to helping individuals in Nevada achieve prosperity through programs that address food, shelter, and emotional support. Mr. Barrie holds a Bachelor of Science in Mathematics and Economics from Rockford University.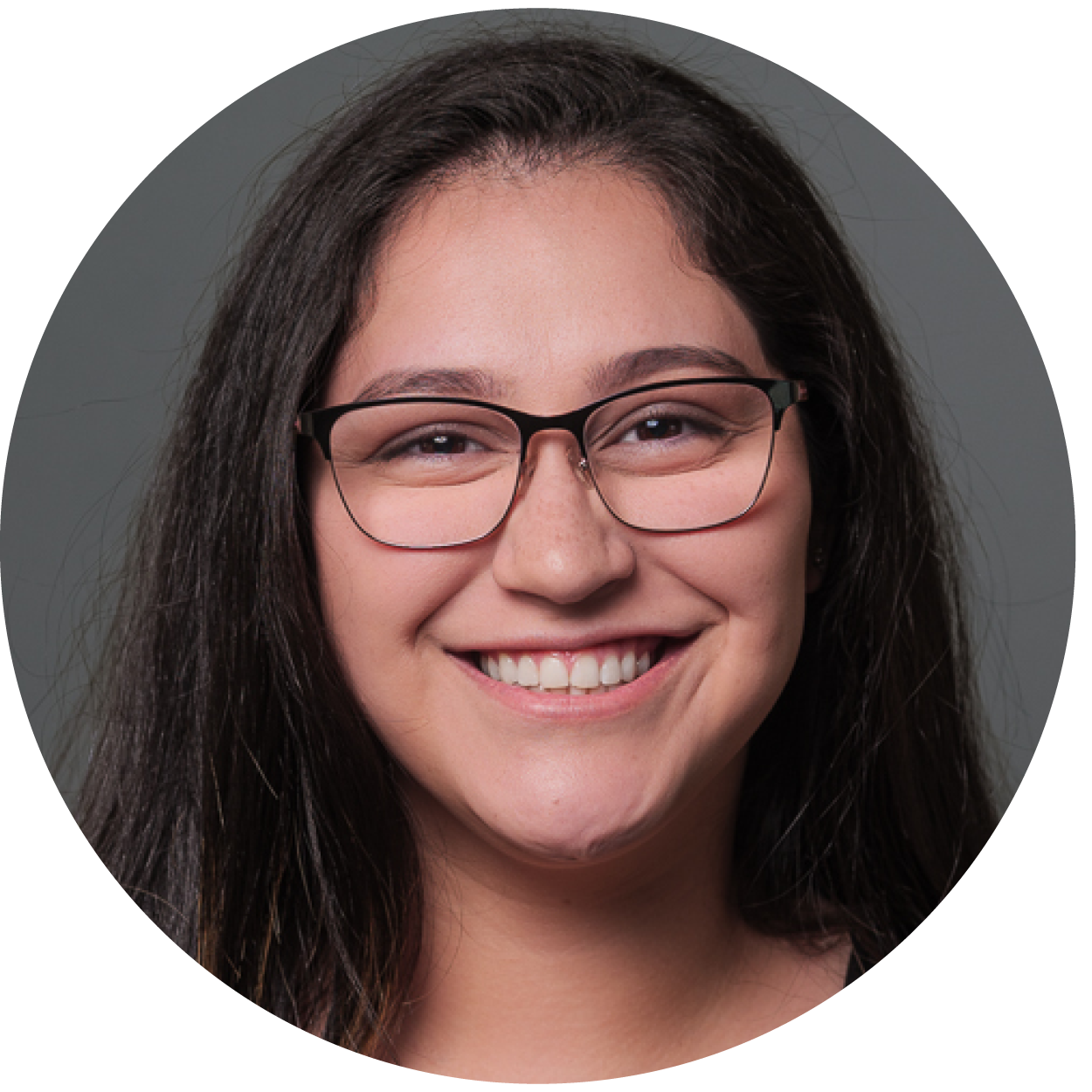 Cynthia Tavares
Director
WHY I SERVE
"I believe having an affordable place to call home should be a human right. I am dedicated to advocating for our community particularly those whose voices are often unheard."
Cynthia Tavares joined Nevada HAND's Board of Directors in 2023. Growing up in Las Vegas, she had the opportunity to witness the lives of diverse individuals from various cultures, including those who required additional support. In 2012, she pursued her passion in Cosmetology, allocating time and skills to charitable endeavors, including volunteering at toy drives and food drives. She is devoted to achieving equity and ensuring access for all members of the community. She plays a pivotal role as a founding member of the committee at Vegas Vista Academy. Cynthia has assumed leadership responsibilities in parent and community engagement for the school. She resides at Decatur Commons Family as an active community member.