Support for Back to School
Ready or not, the first day of school is almost here! Research shows that stable housing is an essential foundation for academic success, and we work to ensure our Nevada HAND resident students have the supplies and support they need for a new school year of learning and discovery. We help students get ready to head back to class with Back-To-School Wellness events hosted at each of our family properties. Residents receive free backpacks and school supplies, dental screenings with a fluoride treatment, immunization check-ups, and more!
Your donation will help ensure that over 2,400 school-age children who live in Nevada HAND communities have what they need to be ready for the new school year, as well as after-school nutrition and homework support throughout the year. Thank you for helping students improve their academic outcomes!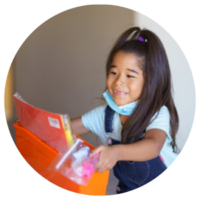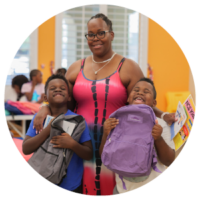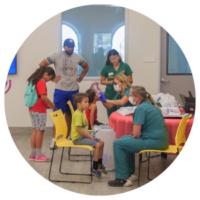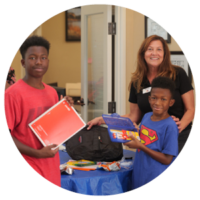 Investing in Community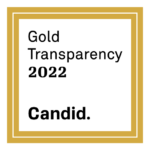 Your donation helps build opportunity for low-income seniors and families and enables us to provide vital services to over 8,000 residents who call Nevada HAND home. You can use our secure online donation platform on this page or contact our, Director of Fundraising, Andrew Gaines. If you would prefer to mail in your donation, please use the address and form below.
To mail in your donation, please complete the donation form and mail it to:
Attn: Fundraising Department
295 E Warm Springs Road, Suite 101,
Las Vegas, NV 89119.