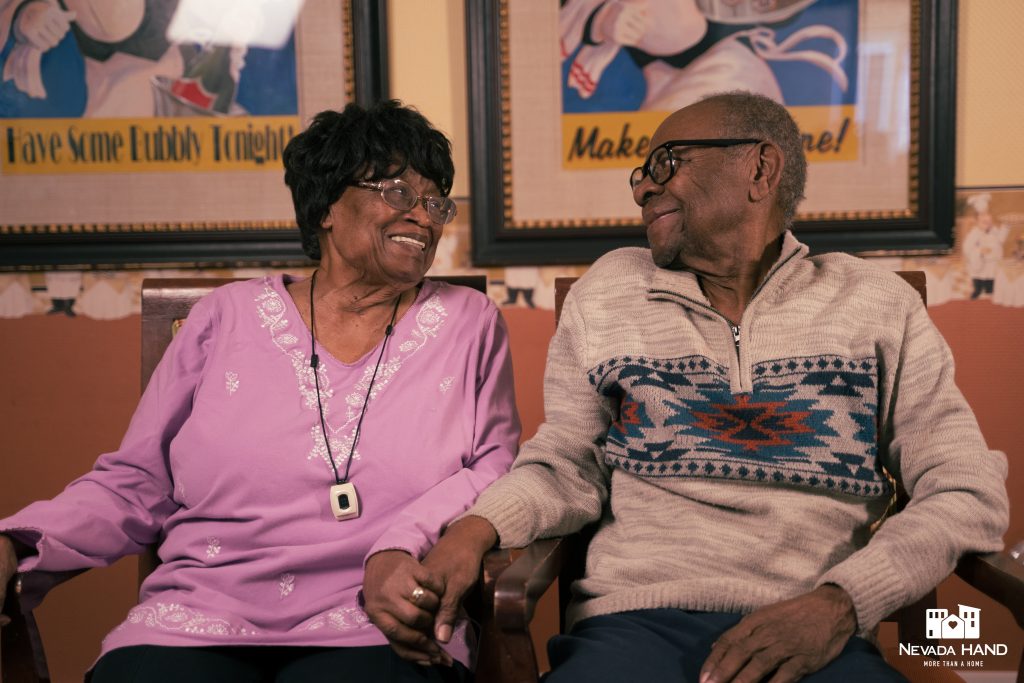 All You Need is Love, Affection, and Attention!
When George Jr and Willa Mae Washington met during their sophomore year of high school in 1948 at Jefferson High School in Los Angeles, California, they started dating.  George Jr graduated from Jefferson high school in 1950, and Willa graduated in winter 1951. They continued to date until they were married on June 23, 1951. They have 4 sons: George III, Dennis, Kenneth, and Larry, who passed away at an early age.
George Jr worked for the city of Los Angeles in the sanitation department and retired after 32-and-a-half-years. After Willa worked for the Urban League for so many years, she retired as well. They both retired in the year 1988 in Los Angeles California.
George and Willa moved to Victorville, California where they lived for over 30 years before moving into Silver Sky in Las Vegas. They moved to Las Vegas to be with their son Dennis and daughter-in-law, Karla. George and Willa's three sons have all married and began families of their own. George III and wife Terry have nine children and seven grandchildren; Dennis and Karla have four children, four grandchildren, and six great-grandchildren; and Kenneth and wife Gent have two children, one grandson, and two great-grandchildren.
George Jr has two sisters, who are still living, and a host of friends and family through 70 years of marriage. When we asked George Jr and Willa what the keys to their successful marriage are, they said, "It is love, affection and attention to your mate; and a bunch of honey-do-this-and-honey-do-that."
Congratulations George Jr and Willa on 70 years of marriage!