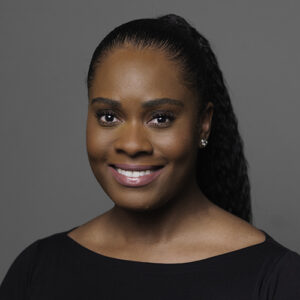 I joined Nevada HAND in December of 2021 as Government Relations Manager bringing over 10 years of professional experience in political campaign organizing, non-profit advocacy, and government affairs. Prior to joining Nevada HAND, I served as a Government Affairs Specialist for the City of North Las Vegas. I've held various roles at NARAL Pro-Choice America, the Human Rights Campaign, and on Vice President, Kamala Harris' presidential campaign; and formerly, served as Legislative Assistant to State Senator Chris Brooks during Nevada's 80th Legislative Session.
As a Las Vegas native, I'm community-minded. I serve as a member of Emerge Nevada's Communications Committee, member of the Nevada Housing Coalition's Policy Committee, advisor to Nevada HAND's Governance Committee, and Board Member of TULIPS Las Vegas. As a first-generation college student, I earned my Bachelor of Science degree from Oral Roberts University.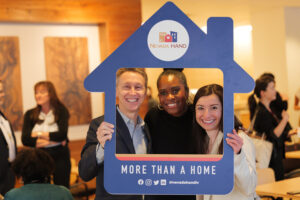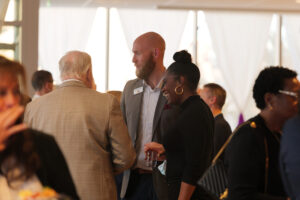 As Nevada HAND's Government Relations Manager, I am working collaboratively with community stakeholders to ensure that the issue of affordable housing remains top of mind. According to the National Low-Income Housing Coalition, Nevada has a shortage of over 84,000 affordable homes. As an organization, our growth goals are aggressive, so that we can help address the significant shortfall of quality, affordable homes in our region. As the state's largest developer, builder, and manager of affordable homes in Nevada, certain resources are critical to our future growth.
We don't just create homes, though. Our approach provides supportive Resident Services to enable pathways and provide opportunities for our 8,000+ residents to obtain financial stability, health and wellness, educational outcomes, and community engagement. We want to see our residents as active community members, voters, and examples as those who have climbed the ladder of success. I look forward to working with the community on the local, state, and federal levels to help meet our goals, better serve our residents and close the gap between the need for affordable housing and the current housing stock.
Arielle Edwards
Government Relations Manager
Nevada HAND
Connect with Arielle on LinkedIn and follow her on Twitter.