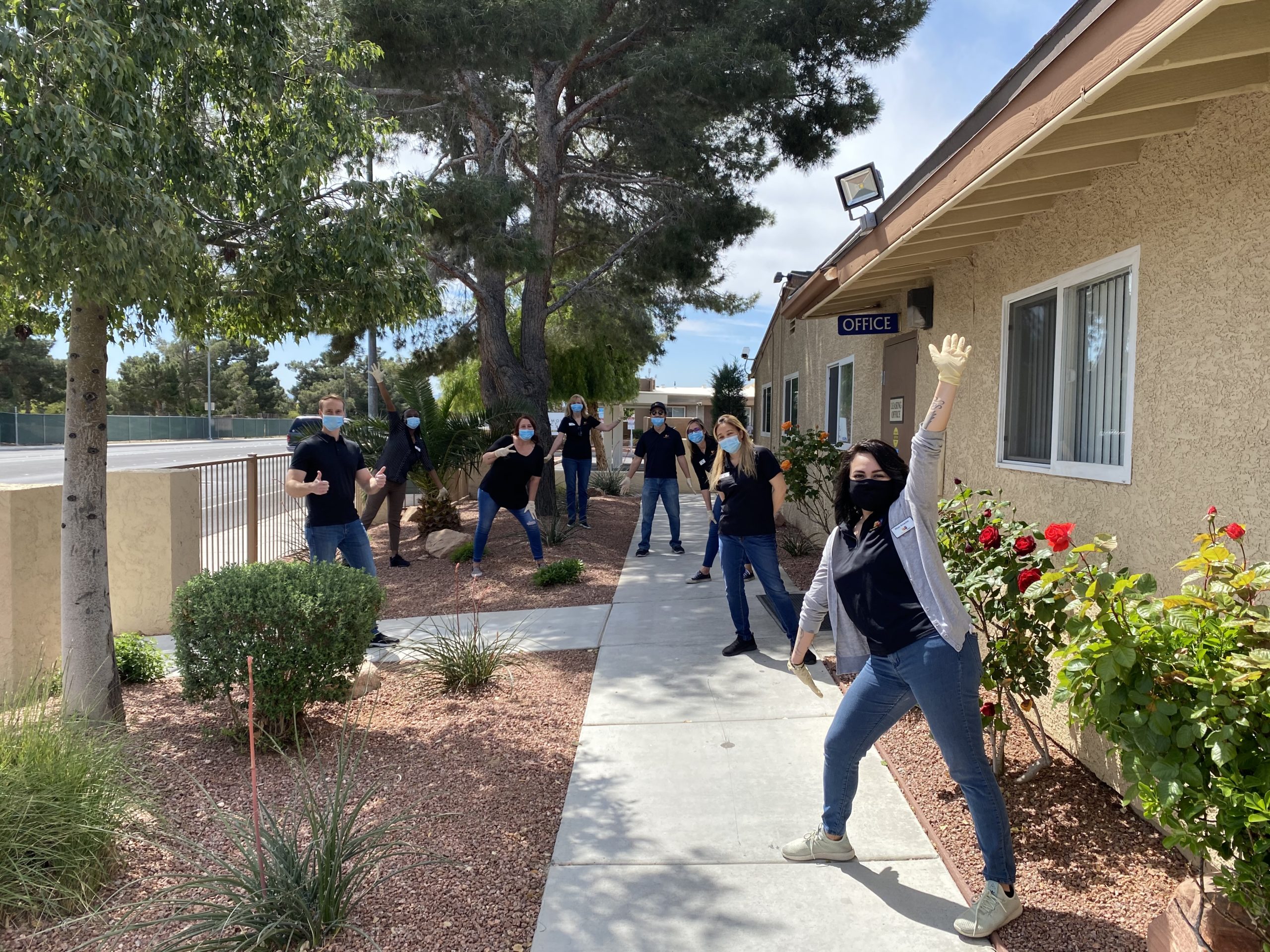 Social distancing has become a priority in our communities, so we have adjusted our business practices to ensure the safety and health of our residents, our guests, our staff, and our communities. The COVID-19 pandemic has forced international change when it comes to community relations and business operations, but here at Nevada HAND, we are finding new ways adjust our everyday procedures and continue living our mission of creating opportunities to live well for our residents.
While some of our staff are working remotely, others remain on site or work staggered schedules to ensure our residents receive the care and communication necessary to live well. We have implemented the following changes in our communities to enforce social distancing:
1. Limiting visitors and guests
Now that Nevada is in Phase II of its reopening plan, we continue to monitor the guests and visitors who walk through our properties. We encourage all essential visitors to wear facemasks or face coverings and abide by social distancing guidelines.
2. Encouraging email, phone, and video communication
Our site teams continue to work onsite, but they have closed their offices to visitors and residents to maintain social distancing. Our teams have transitioned to primarily email and phone communications in order to provide residents with the services they need while keeping a safe and healthy distance. We have adopted these communication methods for our internal relations, too, as many staff work remotely.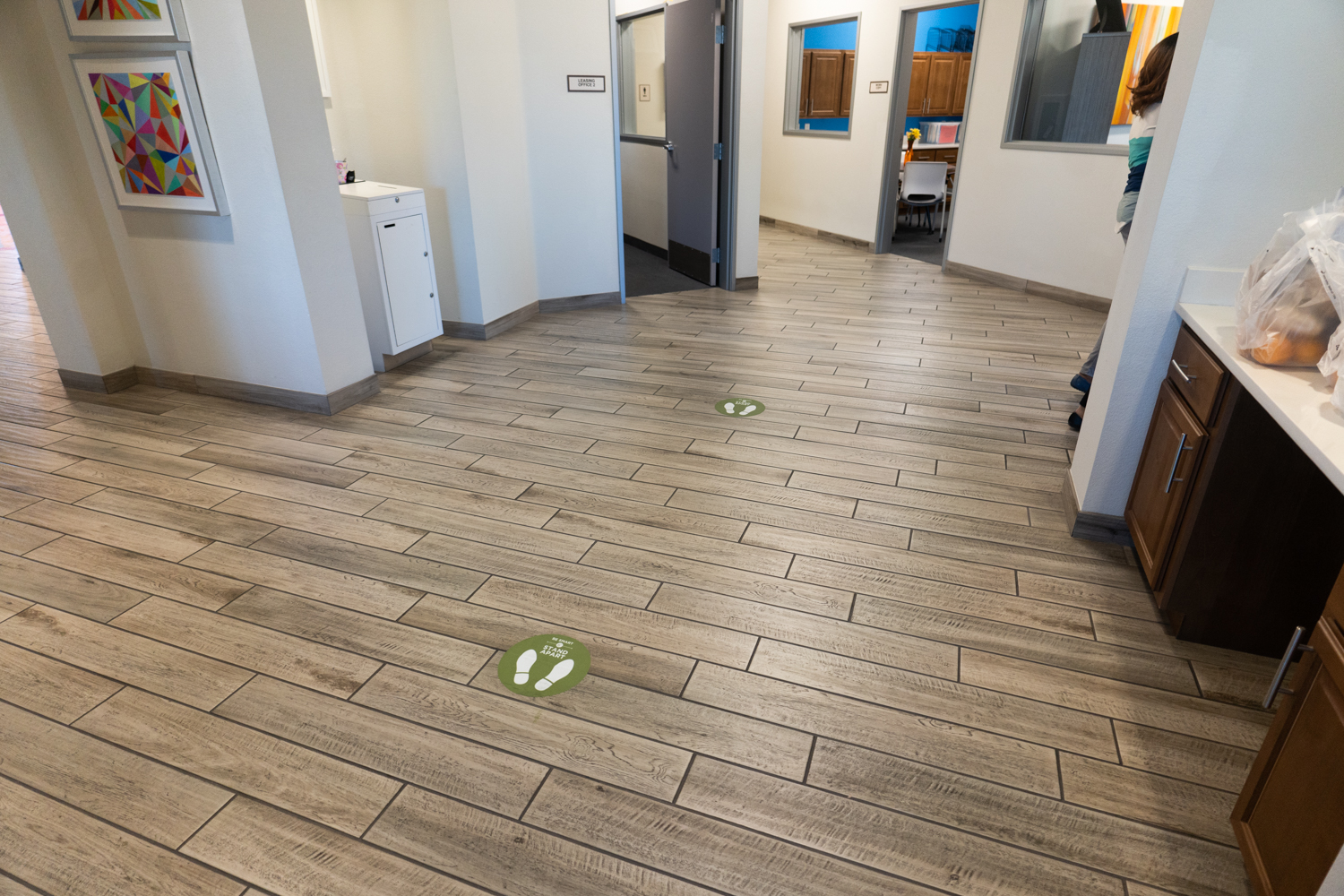 3. Posting informational materials and installing social distancing floor decals
Educational materials have been instrumental to our social distancing efforts, so we have posted and applied COVID-19 information sheets, social distancing and health guides, and other important materials throughout our communities. Our newest addition is the installment of our social distancing floor decals, which prompt residents, staff, and visitors to maintain a distance of six feet from one another in hallways, community areas, and elevators.
4. Enhancing sanitation and cleaning procedures
Nevada HAND has updated its sanitation protocol to ensure that high-touch areas and community spaces are clean and safe for our residents and guests. We recently reopened several of our community amenities, including our pools, barbecue areas, and dog parks, and will soon be reopening our fitness rooms, computer labs, and beauty salons. It is important to us and our residents that these facilities open in a responsible way, so we are working to clean and monitor each space carefully.
5. Creating virtual tours
We anticipate long-term changes to our community tours, so we are working to change our unit viewing options. Though we do not have live virtual tours available yet, we are currently creating them so prospective residents can view our amenities, floor plans, and other features without visiting our communities in person. Virtual tours will help us to limit the number of visitors in our communities while still giving our new potential residents an opportunity to see the community and all that it has to offer.
 We are grateful for our staff, partners, and residents who are helping us to keep our communities clean, safe, and healthy. The health and wellness of our communities is our top priority. For more information on what we are doing within in our communities, check out our website at www.nevadahand.org or follow us on social media @NevadaHANDLV.