At Nevada HAND, home is the place where you feel safest and most comfortable. It's a space of relaxation where stress and worries can be left outside the front door. For our 8,000 residents in our 35 communities, we want to maintain that peace of mind by preparing for any type of crisis. As part of National Preparedness Month in September, our HAND Property Management Site Teams met to review the company-wide Emergency Action Plan.
National Preparedness Month raises awareness about the importance of preparing for disasters and emergencies that could happen at any time. Collaborating as teams, our staff navigated through emergency scenarios from fire and flood to chemical spills and elevator malfunctions. To amp up their competitive spirits, our employees were challenged to a version of Jeopardy! for emergency-related prizes. Through these mandatory trainings, our site teams are prepared to protect our residents and each other if an unsafe situation arises.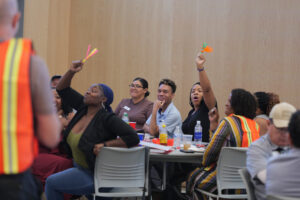 "By far one of the most effective and fun trainings since I've been with Nevada HAND and no, it's not because we are the Jeopardy WINNERS!" – Nive Isabel, Property Manager, Rome Pines

"I thoroughly enjoyed the safety training from beginning to end. It was informative and gave me the support that I need to continue to be a successful Property Manager. I look forward to the next training session." – Avelinia August, Property Manager, Rose Gardens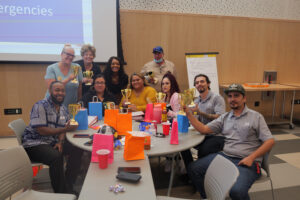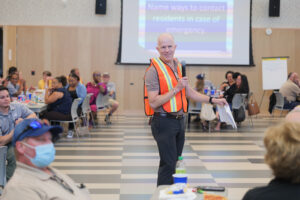 To support Nevada HAND's mission to provide high-quality affordable housing and life-enriching services to enable our residents to live well and make their community "more than a home," consider following Nevada HAND, @nevadahandlv, on social media or donating a one time or reoccurring gift. CLICK HERE.