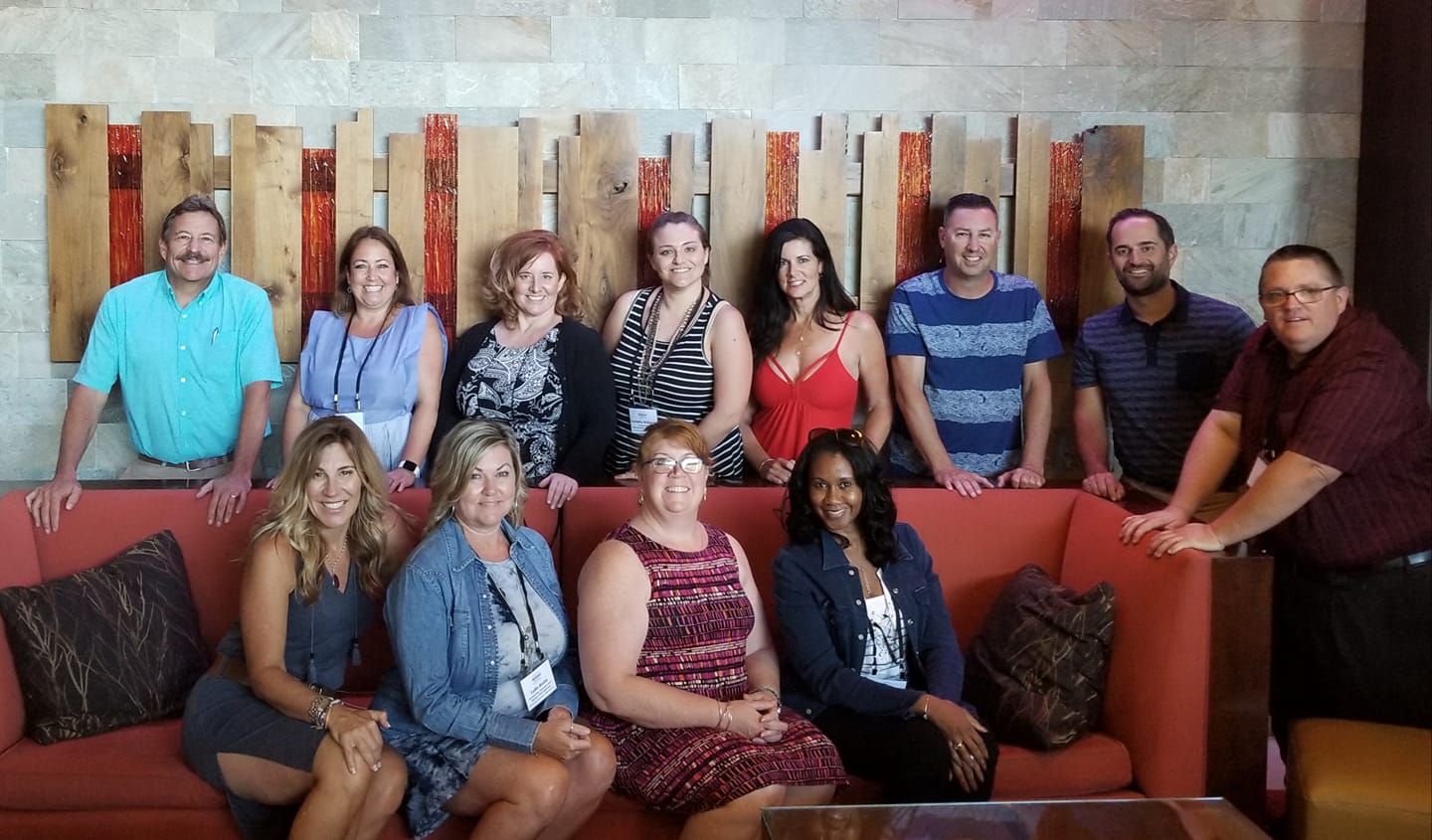 In June, the Clark County Association of Health Underwriters made a generous donation to Nevada HAND, specifically for HAND Senior Living (HSL). ­­Assisted living is one of the fastest growing long-term care options for aging seniors, and Nevada HAND is the only organization to offer affordable assisted living communities in the state. Donations to HSL help our organization to provide affordable, comfortable care for our most vulnerable residents, including professional medical services and daily activities that keep residents happy and healthy.
Lydia Boske, Public Service Chair at the Clark County Association of Health Underwriters, spoke with us about the company's donation to Nevada HAND and why they chose to support our organization. Boske noted that the inspiration for donating to Nevada HAND was the desire to support community needs and Nevada HAND's array of resident services.
"Each year our local Clark County Association of Health Underwriters chapter seeks out a deserving organization that serves our community in a unique way and we reach out in order to help be just a small part of the solution to any challenges that they may be facing," Boske noted. We hope this gift will help serve Nevada HAND in this way."
We asked Lydia a few additional questions to learn more about why they chose to donate to our cause:
Q: Do you have a personal connection to our mission? Can you tell us about it?
A: Yes, firsthand, as my father is a resident in one of your assisted living facilities.
Q: What do you wish other people knew about Nevada HAND?
A: The facilities are staffed with caring individuals that provide a variety of care situations.
Q: What would you tell someone who is thinking about donating to or volunteering with Nevada HAND?
A: You are local and have a hands-on approach to serving our senior population.
Robert Colbert, Nevada HAND's Vice President of Assisted Living, shared HSL's plans for utilizing the donation from the Clark County Association of Health Underwriters:
"At Silver Sky we are going to use the monies to replace the projector in our theater. Our residents will really enjoy the upgraded equipment," Colbert noted. "As far as Deer Springs, we are going to use the monies to enhance the resident garden areas, which will include new patio furniture as well as plants and garden utensils for the residents that participate in that activity."
Nevada HAND has many community donors whose funds support our mission, provide for our residents, and supply our business lines with the tools they need to create strong communities for Southern Nevada's low-income renters. Our organization receives donations in various forms, and many of our donors show repeat contributions. To learn more about donating to Nevada HAND, visit the Support Us page on our website at www.nevadahand.org/support-us/.