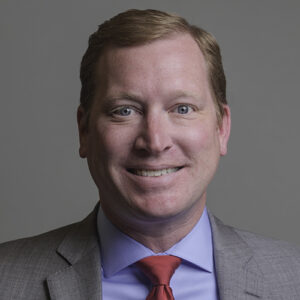 Dear Friends,
I could not be more excited to join the team at Nevada HAND as the Director of Fundraising!
I have lived in Nevada for four years and have had the opportunity to establish roots personally and make connections that will last a lifetime.
I was born and raised in Watseka, Illinois and my professional journey in philanthropy has taken me everywhere from Buffalo, New York to here in Las Vegas, Nevada. Over the past seventeen years, I have had the opportunity to work and learn from some of the leading higher education fundraising professionals.
I'm excited to bring my experience to Nevada HAND as we look to the future of our community, and how we can collaborate with our Board of Directors, elected officials, community partners, our avid supporters, and the rest of Southern Nevada to ensure that our fellow Nevadans have the housing that they need to thrive.
It is going to be a great adventure for me to grow personally and professionally with our current and future Nevadans. Affordable housing is a top priority in our community! I am incredibly grateful that Nevada HAND has given me the opportunity be a part of their contribution to the community.
You can find my contact information on the Donate page if you wish to reach out to ask more about my role, learn more about Nevada HAND, or inquire about supporting Nevada HAND through a one-time or reoccurring gift.
Best Wishes!
Andrew Gaines
Director of Fundraising
Connect with Andrew on LinkedIn here.