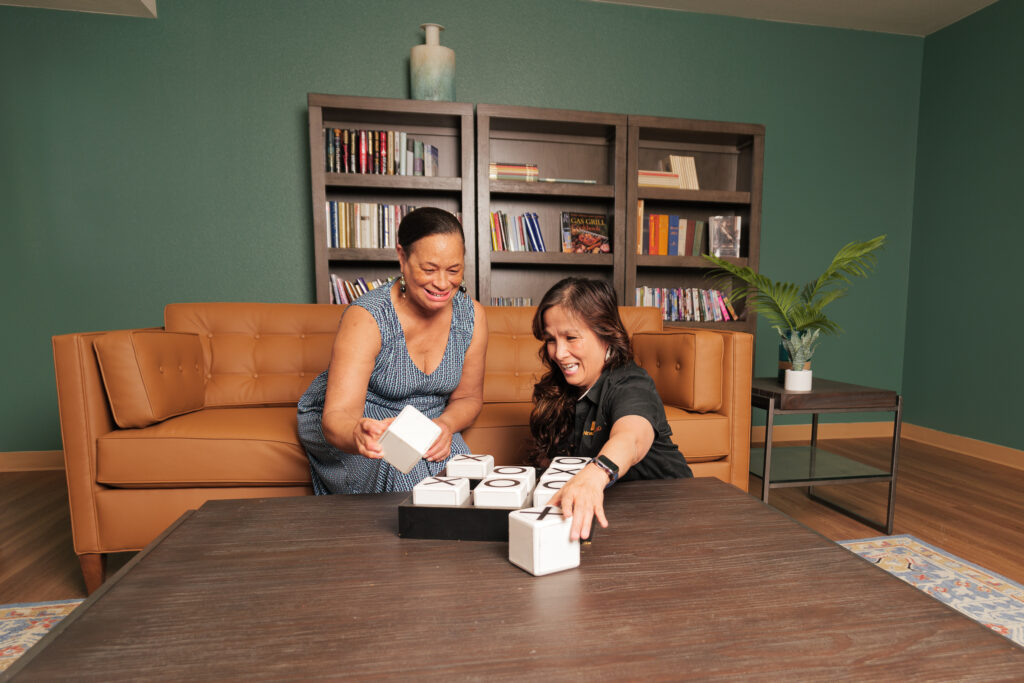 "Being kind and being there and being gracious, it goes a long way sometimes for people." – Janice, Flamingo Pines resident
Forming a community starts with a single connection. Every month, our Resident Services Coordinators plan a multitude of events to appeal to residents of all ages with a variety of interests, to spark community engagement and reduce feelings of isolation. When Janice moved to Flamingo Pines in 2020, she made it her mission to meet her neighbors and advocate for their attendance at resident activities. With her approachable personality and genuine kindness, Janice easily forms friendships. Her neighbors now depend on her to bring UNO Dare to game night, belt out Whitney Houston at karaoke, and whip up her famous coleslaw for potlucks.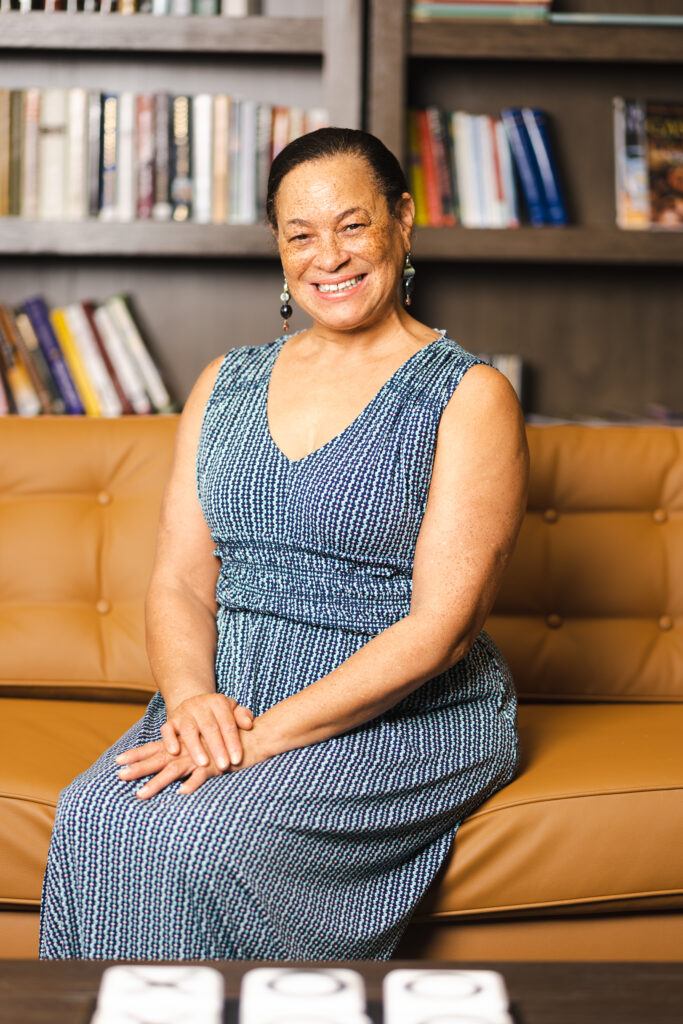 How did you first meet your neighbors when you moved in?
I'm always saying hello and introducing myself, and that's kind of how I met the ladies and the gentlemen here. That's just kind of my personality. I met a lot of nice residents here and I really am blessed to be here because this is a really nice place and it's brand new. And because I'm a people person, I like to meet different residents and do different things for residents here. 
How are you involved in the Flamingo Pines community?
Game night. We have karaoke here. I'm a big advocate for everything, and the one thing that I help [Resident Services Coordinator] Lani with is when we have gatherings, I help put the gatherings together. And I cook as well. I help her prepare the food, and I just really enjoy that because I want to see the residents have a good time and get them out of their apartments and enjoy things. I will say the residents love my coleslaw! 
Tell us about one way you get your neighbors to participate.
It's called a birthday club. And it's about 10 of us . . ., and so what we would do is get together and celebrate their birthdays. I cook all the food. I decorate this room up, and I have a little music going, and I ask them, "What do you want?" And that's what I do. I make whatever they want to eat. I bake a cake, I do whatever, and we just celebrate. And so we come together, beautiful spirits come together and enjoy each other and celebrate each other and celebrate the birthday. That's what I do in this room. 
What does being a good neighbor mean to you?
Looking out for each other. I mean, my neighbor across the way from me, I tell her anytime she needs me, knock on my door and that goes for anybody that's on my floor and they do it. . . . whenever I have something, I share with the residents here because like I said, sharing is caring.
But knock on my door whenever you need me. That's what I feel a good neighbor is.