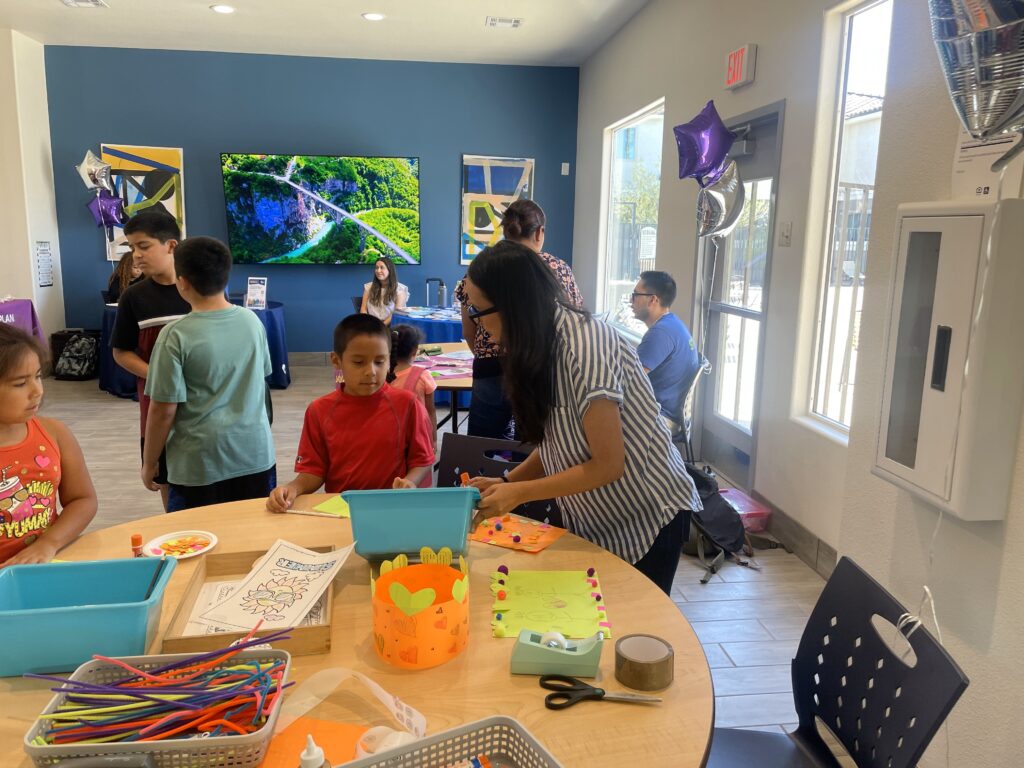 With the first day of school just a few weeks away, parents across the Las Vegas Valley are helping their children prepare for a new school year. Alongside the students' excitement about starting a new chapter in their learning journey, the parents' list of things to do can get long and expensive: find a backpack (which must be the right color!) and fill it with school supplies, visit the dentist and eye doctor for annual exams, check to be sure immunizations are up to date, and get your kids prepared and excited about a new year of learning. For Nevada HAND residents, many of the school year "to-dos" can be achieved just a short walk from their front door, at Back-to-School Wellness events offered on-site at family communities. 
The Resident Services team designs Back-to-School Wellness events as a one-stop-shop for families with school-aged children living in Nevada HAND communities. Nevada HAND provides free backpacks and school supplies, and we invite select community partners to bring together a robust collection of free education resources and wellness support. The events also include fun craft and learning activities for the children and reinforce a sense of community to help families kick off the school year in the best way possible.  
Back-to-school Wellness Events Run on Partnership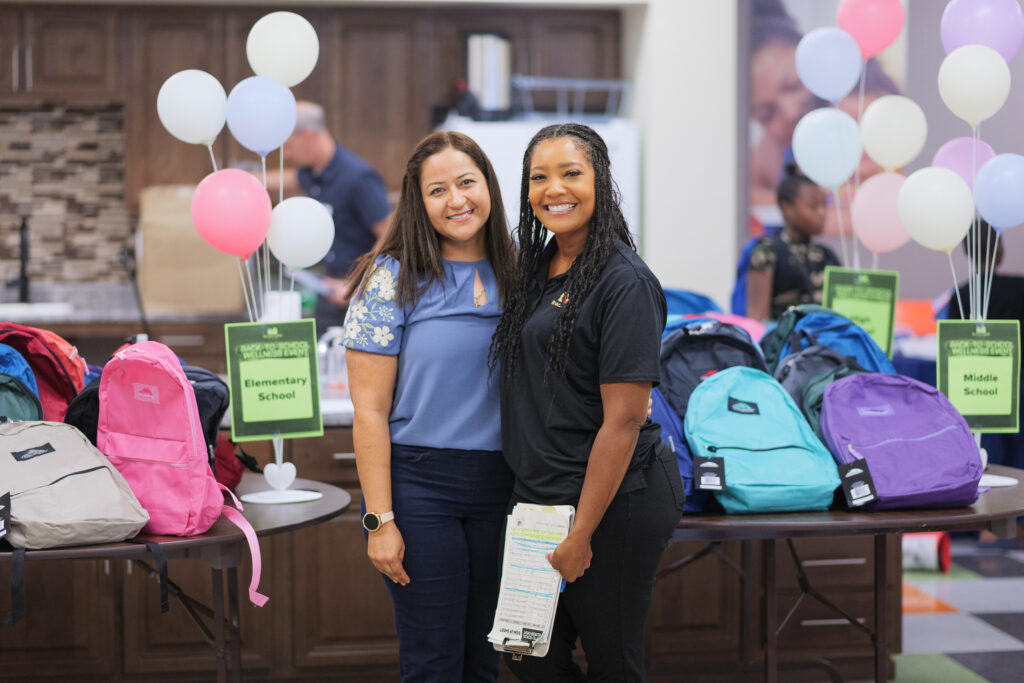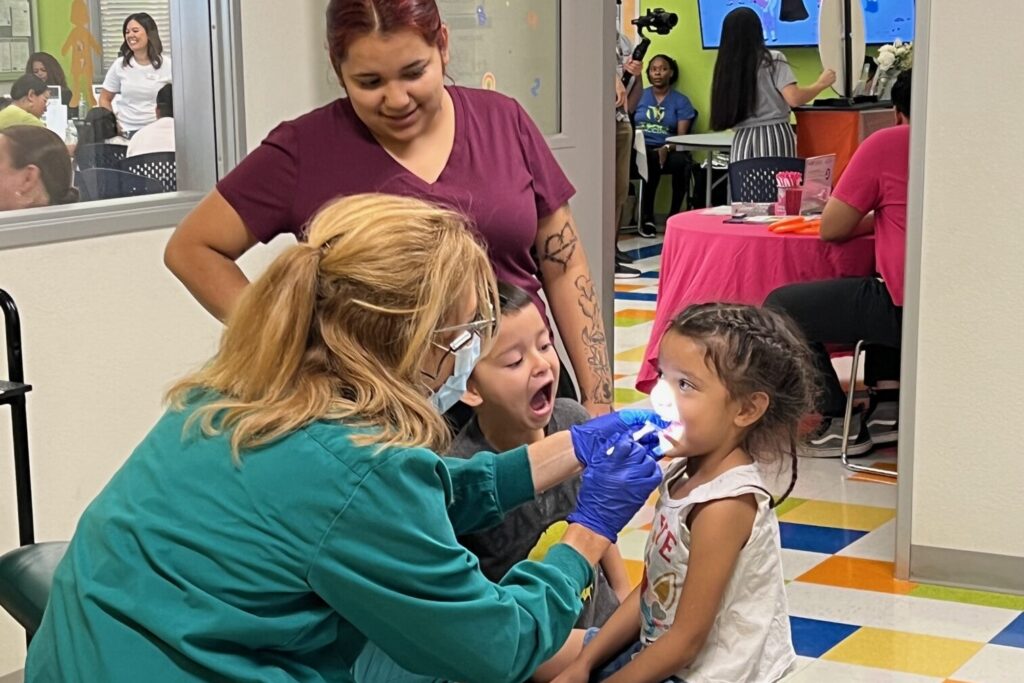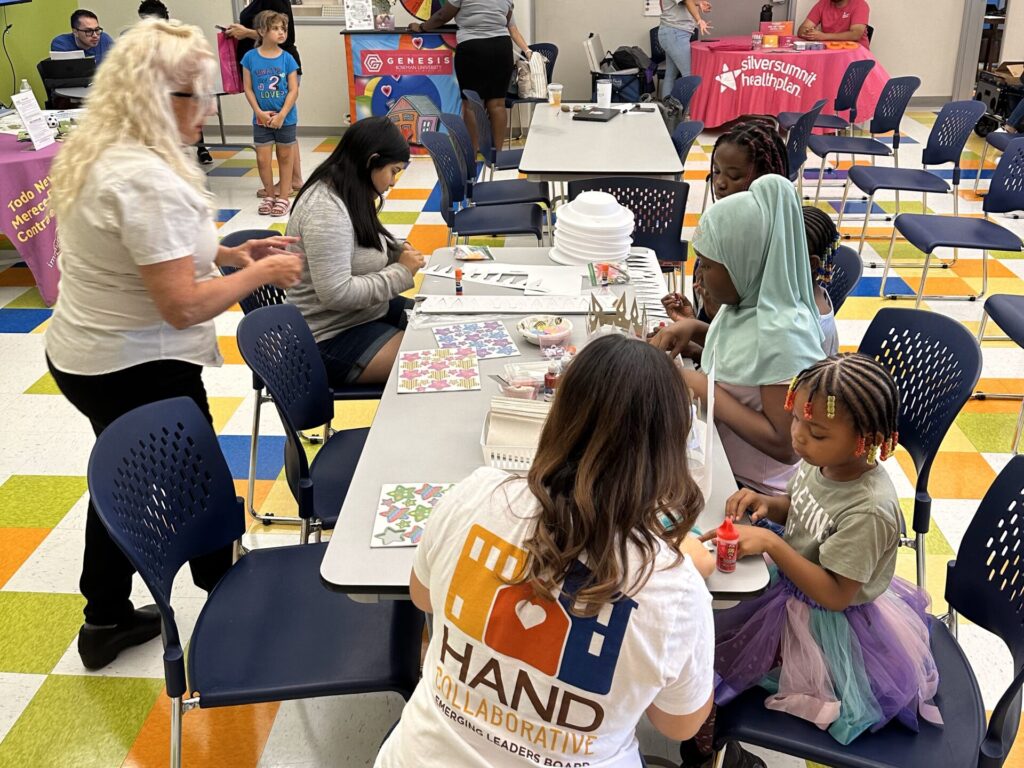 Each event starts with the partnership of the property team. Property Managers help design the events with Resident Services Coordinators, and the Maintenance Team supports setup (and on these hot days ensures the AC is running!). Nevada HAND provides all the backpacks – in a range of colors so students have a choice – and essential supplies such as scissors, crayons, pocket folders, composition books, glue sticks, binders for high school students, and more!  
Next come our community partners, carefully vetted organizations that join us to provide essential services for children on-site as well as a broad selection of information and resources focused on health, wellness, and lifelong learning. 
Finally, volunteers join the partnership. At each community, resident volunteers helped stuff backpacks for elementary, middle, and high school students. Residents, including parents and some teenaged volunteers, staffed stations on event day. This year, Members of the newly formed HAND Collaborative Emerging Leaders Board were excited to join the fun as volunteers at activity stations and handing out backpacks.  
Highlights from the 2023 Back-to-School Wellness Events, July 17 – 21
The moment you step into a Nevada HAND Back-to-School Wellness event, the joy of community and excitement for a new school year are palpable as students choose their backpacks, grab a snack, and dive into STEM and craft activities while their parents circulate and talk with community partners to collect information and resources. The events are designed to set children up for a successful start to the year, which means that inspiration and encouragement are just as important as scissors and pencils. For this year's "silly hat" challenge, for example, the Resident Services Coordinators decided to ask children to create their own custom paper crowns with stickers, markers, and glitter, to send a strong message of empowerment and celebration. As a member of the Apache Pines team said, "we're going to make magic!" And they did. 
We hope you enjoy a few glimpses of this year's events!