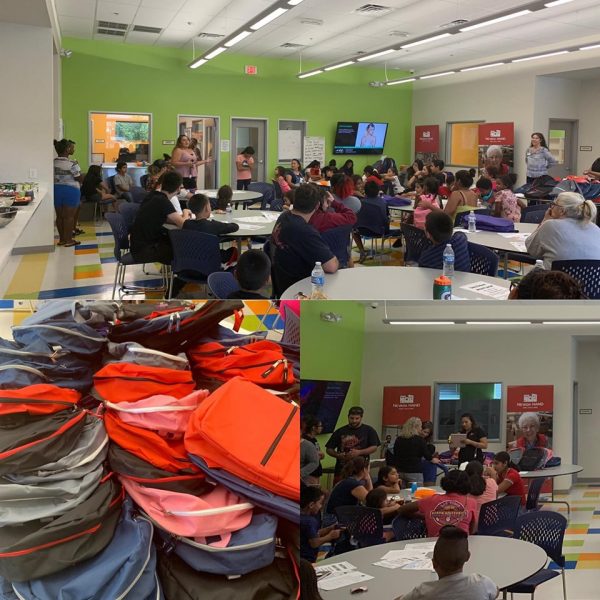 Back-to-school season is usually accompanied by excitement, a little nervousness about new classes and teachers, and looking forward to reconnecting with friends. For low income families, though, it can also be a time of high stress. For these families, especially those with more than one child, back-to-school season can mean being able to pay their bills or sacrificing their child being ready for school.
According to Huntington Bank's annual Backpack Index, parents will spend an average of $696 per child on back-to-school season. The costs continue to climb every year, between technology requirements for submitting assignments, supplies for the classroom, clothing, and your basic back to school supply list.
Each year, Nevada HAND's Resident Services team holds back-to-school events at our family communities. Children of any school age – from pre-kindergarten through high school – can sign up to receive supplies.  At a fun back-to-school event, kids receive a backpack and other grade-appropriate school supplies that build excitement about the new school year and highlight different resources available to families with children. Children also enjoy a special treat and activity during the event.
Parents receive information on the myriad activities provided by our Resident Services team members, including after-school snack programs, tutoring, library visits and story time, use of the computer labs for homework, 4-H clubs, and more.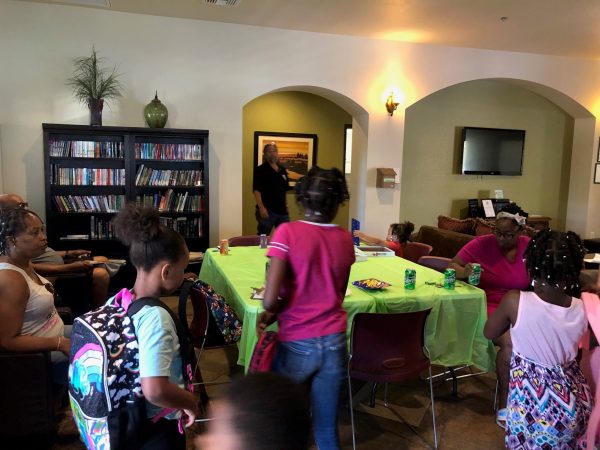 The back-to-school events are always in high demand at our family communities. At our Cordero Pines location, more than 120 kids signed up for backpacks and school supplies, and in total, about 500 school-age children participated in Nevada HAND's back-to-school initiatives.
Ensuring that children have a strong start to the new school year helps them with educational readiness, socialization, and security. It helps them realize better learning outcomes and gives them a solid foundation for success with their education, bolstered throughout the year by the activities and resources provided by our Resident Services team.
Help our Resident Services team provide these much-needed resources to our resident families! Your gift today supports them in helping our resident children stay engaged, involved, and enthusiastic about their school and community. Give today.